ElectionLeaflets is brought to you by the charity the OpenAustralia Foundation.
The Foundation is a Charitable Institution with Deductible Gift Recipient (DGR) status which means that any donation you make over $2 is tax deductible.
Make your secure donation here:
All donations over $2 are tax deductible. We will send you a receipt for your records.
Donate by post
If you prefer to post a donation, send it to:
The OpenAustralia Foundation
40 Freelander Ave,
Katoomba
NSW 2780
Donate Bitcoins
Bitcoin is a secure and anonymous digital currency. To learn more about Bitcoins, visit their website or read more on Wikipedia.
Donate your Bitcoins to 1B3566EMs5nXjRJkFPn4KF95Gz2XnMhLav or use this QR code with Bitcoin on your mobile device: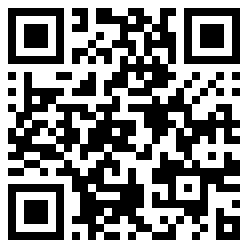 Alternative ways
If you would like to discuss any alternative ways you would prefer to donate please email contact@openaustraliafoundation.org.au or call Katherine Szuminska on 0424 563 654.