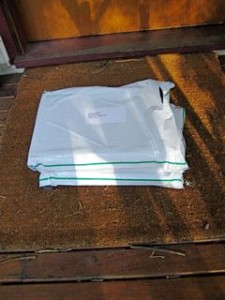 A copy of the Register of Members' Interests for the House of Representatives has quite literarily arrived on our doorstep! We can now begin the task of scanning and transcribing. Please contact us at contact@openaustralia.org if you want to help with the transcribing. If we get enough people this won't be too big a task.
We won't put the result online until the committee that looks after the Register has met and discussed what we're doing. This won't happen until the end of August when the House of Representatives is back from recess. That gives us plenty of time to get on with the job.
We've blogged about this several times before: "The Register of Members' Interests is not available online"; "Register of Members' Interests update"; "I've got it written down here on a piece of paper"; "The register is on its way".
Let the fun begin.