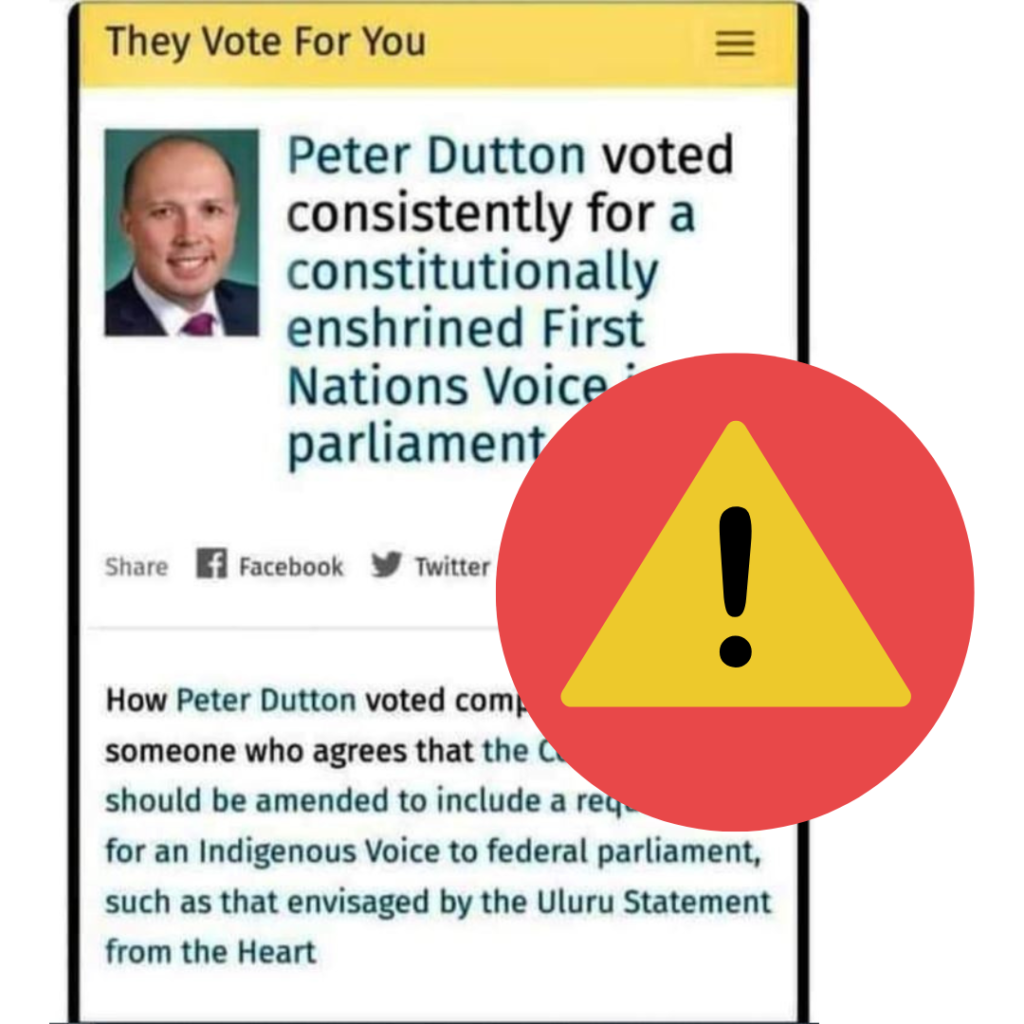 You may have seen this screenshot showing Opposition Leader Peter Dutton as a supporter of a constitutionally enshrined First Nations Voice in parliament. If this looks wrong to you, it's because it is. Several votes on the Constitution Alteration (Aboriginal and Torres Strait Islander Voice) 2023 were erroneously connected to this policy, when they were actually votes on whether to have a referendum on the Voice (not whether to have the Voice at all).
Once it was pointed out that Mr Dutton was now showing up as a Voice supporter, the issue was corrected. First, the existing policy was put into draft mode and its text changed to highlight the inaccuracy. This made sure that subscribers to the policy would get a notification that there was a problem.
Next, two new policies on the subject were created that better reflected the votes we have available: one specifically on whether to have a referendum on the Voice and one more generally on implementing the Uluru Statement from the Heart.
Then we made a post on our social media about the problem and what we did to fix it (see Facebook, Instagram and Mastodon).
This isn't the first time that a mistaken policy connection has happened on They Vote For You. See, for example, this blog post from 2015 on an issue with Andrew Wilkie's voting record.
Since the policy connections are done manually, it's inevitable that some errors will occur. So if you do see something that doesn't look right – such as Mr Dutton showing up as a supporter to a policy he is actively campaigning against – then please let us know so we can get it sorted as soon as possible.