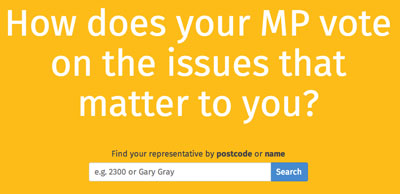 Believe it or not there is no easy to understand explanation of every vote in our Federal Parliament. That's why They Vote For You relies on the hard work of people like you to summarise votes and research Policies so that we can all better understand how our MPs are voting on our behalf.
Largely thanks to the magnificent political research of Micaela and Natasha there are over 900 divisions that have been summarised and dozens of Policies created on They Vote For You. In fact, just this week there has been more than 40 changes.
Luke and I have recently been working on a way to keep track of all these changes. Today we're pleased to introduce email alerts for changes to Policies and their related divisions. Here's how it works.
You'll need to log in or sign up first. Then find a Policy you're interested in getting alerts for and click the Subscribe link: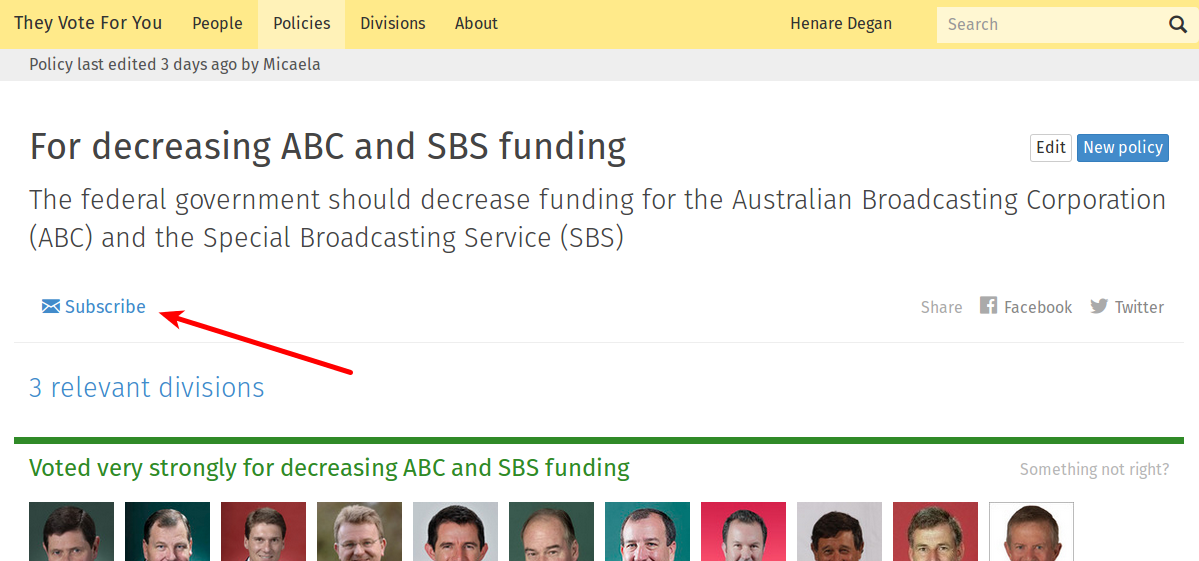 Now when any edits happen to a policy or any of its related divisions you'll get an email:
If you ever want to unsubscribe from an alert you can visit the policy page again or see all of your subscriptions on one page by clicking on Your subscriptions under the user menu:

We're keen to add more useful email alerts to the site – what would you like to see? Leave a comment or Tweet us @TheyVote4You.