OpenAustralia.org is ancient by internet standards. When it was created 7 years ago Twitter had just launched. There was no Instagram. Or GitHub.
After all this time it keeps chugging along, still making our Parliament more accessible and understandable.
Today is a rare and happy day when we add something new to the venerable site. You can now see how your MP voted on all sorts of issues, right on their OpenAustralia.org page: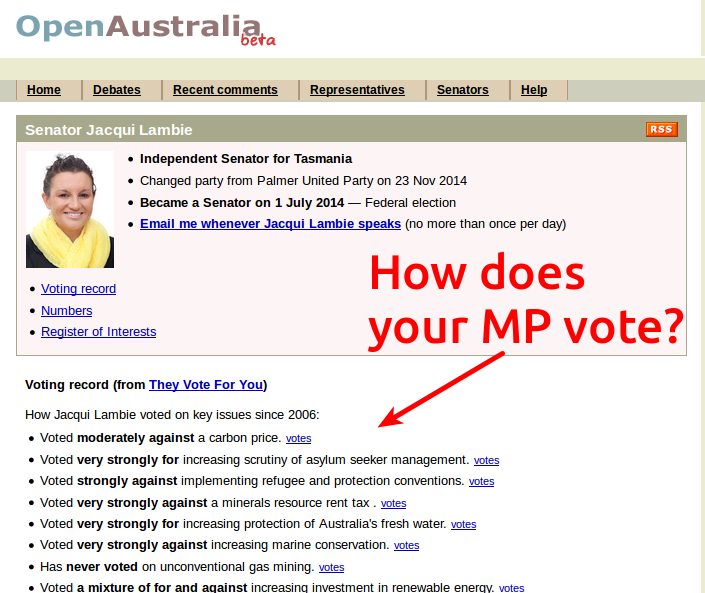 All this information comes from our latest project, They Vote For You. The links next to each issue also allow you to drill down and find out more about how your MP voted in detail on They Vote For You.
Give it a try by visiting www.openaustralia.org.au and searching for your MP.
There's something really nice about our oldest project working hand in hand with our latest project. We're sure you'll keep finding it useful too.