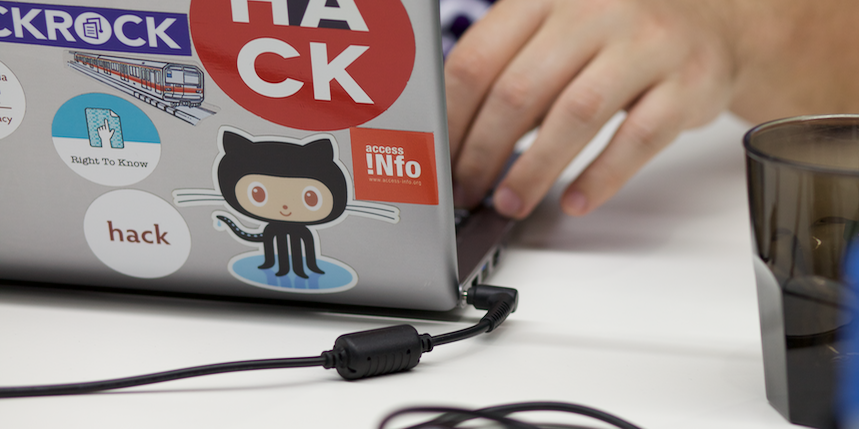 Web scraping is a flexible and powerful technique to collect data for your projects. You can use a scraper to quickly grab all kinds of information for analysis and processing. Scrapers are the backbone of our projects such as They Vote For You and PlanningAlerts— we're always finding new ways that scrapers can help.
There's been a lot of interest in our scraping platform morph.io recently, and in web scraping generally. After seeing how quickly people can get productive with scrapers at our two recent events, we've been thinking about how we can continue to share these skills. We decided to organise a half-day training course, which we're announcing today!
Join us for the Introduction to Web Scraping Workshop, Friday September 4th in Sydney.
In this hands on, half-day workshop you'll get experience creating a scraper with developers from the OpenAustralia Foundation. By the afternoon you'll have written a scraper to collect data from websites daily.
Tickets are $295 and we've limited it to 16 spaces so everyone gets lots of attention. As always, we are a charity so all revenue goes directly back into the development and maintenance of our projects.
Henare Degan and Luke Bacon from the Foundation will be leading the workshop.
I am convinced that scraping is the original data journalism skill. http://t.co/9gvFs3Yj35 pic.twitter.com/udhsf40pjc

— Jeremy Bowers (@jeremybowers) July 30, 2015
Who should attend?
If you're a data journalist, app developer, researcher, or you just need to quickly collect and track information, then knowing how to scrape data from the web will save you time and open up new opportunities.
PLEASE NOTE: To attend this workshop you'll need some basic experience with programming, web development and using GitHub. You will need to bring a laptop to write your scraper on.
In the workshop we will be writing scrapers in the Ruby programming language, but you do not need experience with Ruby. Beginner level knowledge in any language is fine (e.g. Javascript, PHP, Python, etc.). You'll be able to take what you learn and use it with any language.
If you have any questions about the event please contact us.
Thanks to the Media, Arts and Entertainment Alliance for hosting us at their lovely venue in Redfern.