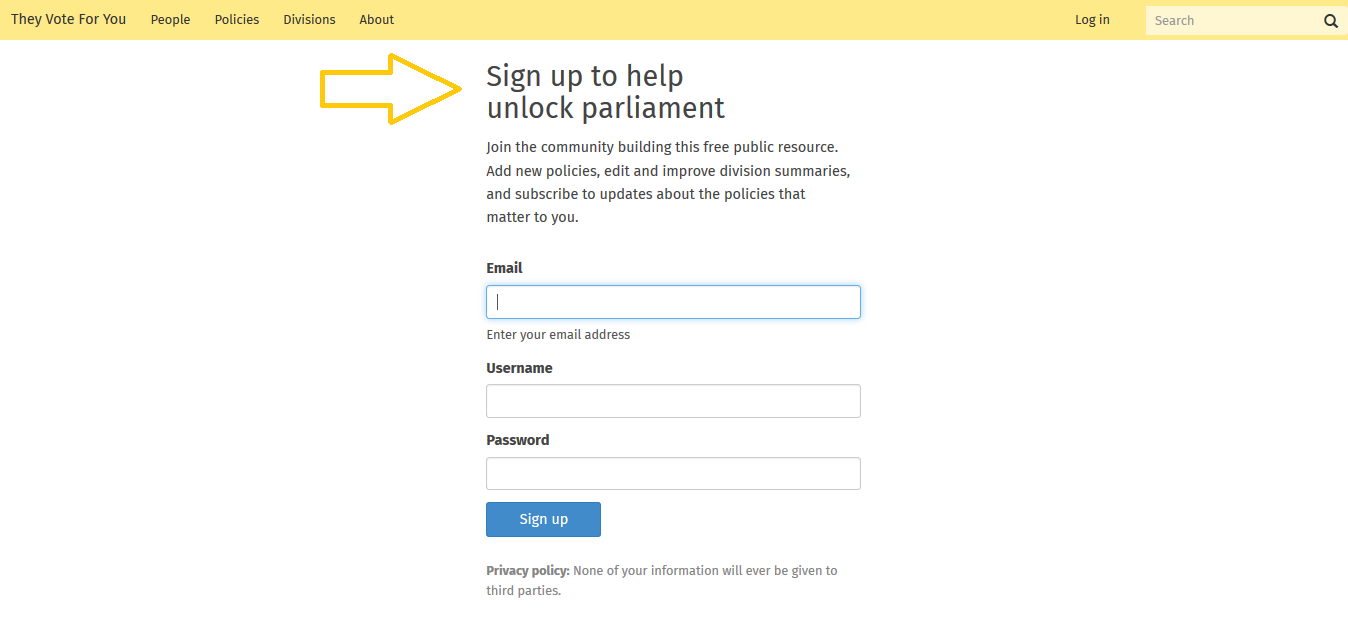 Calling all law students and political science enthusiasts!
This summer, the OpenAustralia Foundation invites you to put your statutory interpretation skills to work! If you can pick through the Parliamentary jargon and make it clear who's voting for what from a day's proceedings then you can help.
They Vote For You launched last year to help Australians keep track of how their federal representatives vote on issues people care about, including university fee deregulation, privatisation and same-sex marriage. You can help make it even better by contributing your expertise.
By contributing to They Vote For You, you'll be making Parliament more open to everyone. At the same time, you'll develop your ability to interpret legislation and create Plain English summaries for a broad audience – all important skills for lawyers, activists and even future politicians!
We're looking for people who have:
Keen attention to detail – someone who'll notice when a Member or Senator tries to swap an "and" for an "or";
Knowledge of (or a desire to learn) how Federal Parliament works – someone who can tell the difference between a Second Reading and a Third Reading;
Ability to read bills and legislation – someone who is stubborn enough to keep re-reading an amendment until they understand it;
Ability to translate Parliamentary jargon into Plain English – someone who can explain an amendment about retrospectivity without relying on the word "retrospectivity"; and
Desire to make the doings of Parliament accessible to everyone – someone who believes it's important for Australians to know how their representatives are voting.
The Vote For You is an open source project, meaning you can contribute to it from home at times that suit you!
To find out how to get involved, get in touch with us by Wednesday 2 December 2015 and we'll get you started.