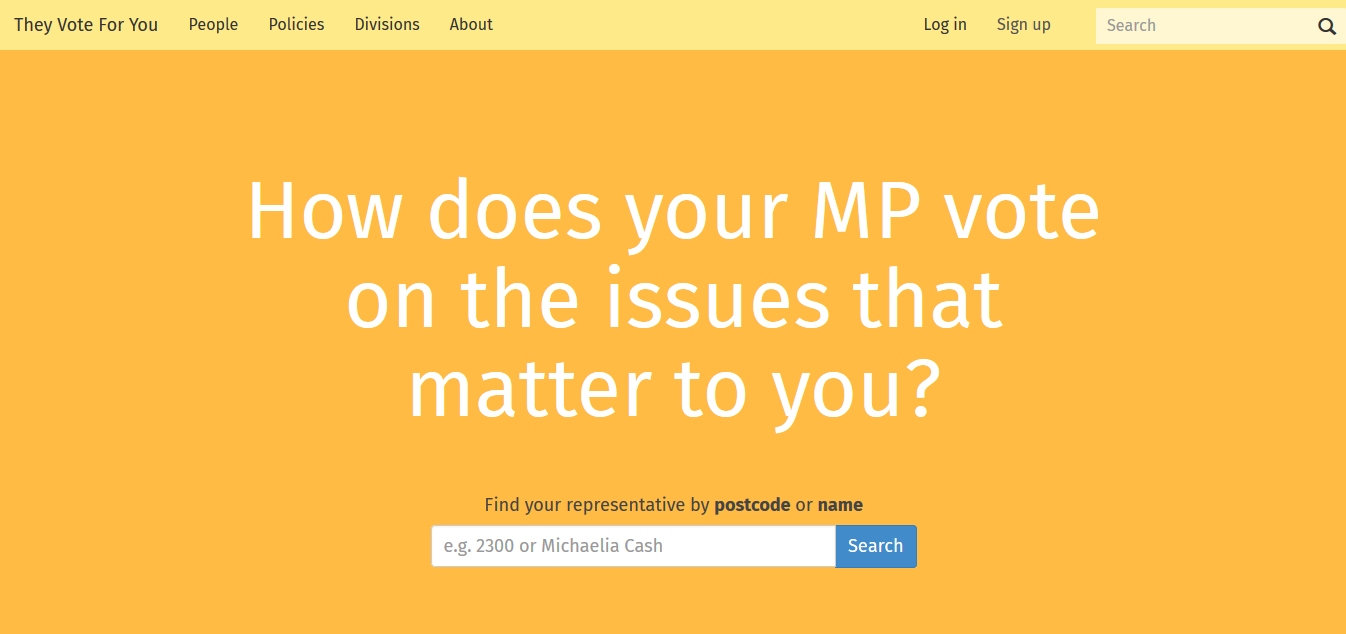 In July Australia will submit its first National Action Plan to the Open Government Partnership (OGP). These National Action Plans are lists of concrete commitments to advance open government in an OGP member country over a two year period by improving transparency, participation, and accountability. The commitments are co-created by the government and civil society.
The OpenAustralia Foundation plans to contribute a commitment around greater parliamentary openness. You can read about how we're going about it, and how you can create your own commitment, in Kat's recent blog post How to make an OGP National Action Plan commitment.
You might be able to tell that we're quite excited about the OGP process. In fact, we've joined a collection of civil society organisations to set up the Australian OGP Civil Society Network. Through the Network you can join a Working Group that interests you and help create ambitious commitments for the our OGP National Action Plan. There are currently five Working Groups:
They Vote For You is also getting in on the action. We want to help the Working Groups see how our elected representatives are voting on these subjects in Federal Parliament. We've started with the Anti-Corruption Working Group and already have two new policies to They Vote For You:
Take a look at how your representatives voted and join the Anti Corruption conversation. Or maybe one of the other Working Groups tickles your fancy?