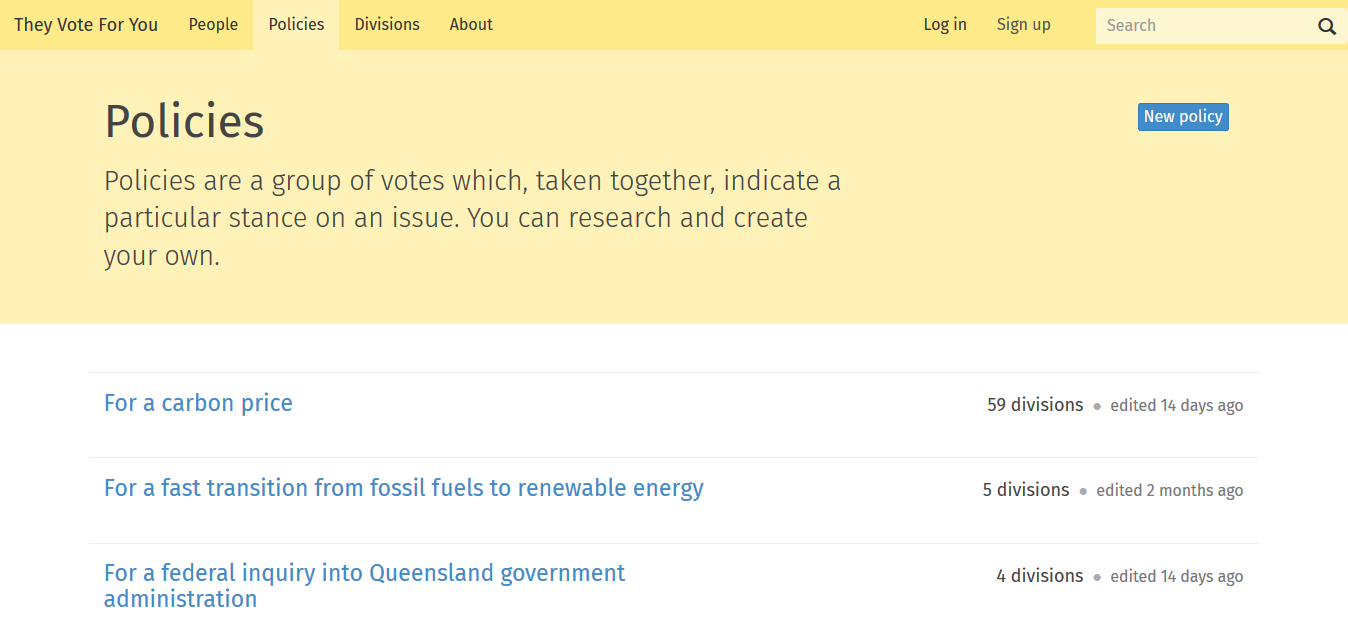 They Vote For You now has over one hundred policies to help us keep track of how our representatives are voting on our behalf! They range from whether to have a Royal Commission into banking to whether to legalise same-sex marriage, and you can find them all on your representative's voting record. For example, here's a snapshot of our Prime Minister's record:
We're very pleased with our current crop of policies – and we hope you are too! – but there are still many subjects that our Parliament has voted on that haven't yet to make it onto our site. And we'd like to do something about that before our newly (re-)elected MPs and Senators fly into Canberra for their first sitting day.
Tell us what you care about
We want you to get involved and let us know what new policies you'd like to see on They Vote For You. You can do this by:
Jotting down the issues that matter most to you;
Looking up your current representative's voting record;
Reading through the policies they voted on to check if all the issues that matter most to you are included; and
I'll be online each Thursday and available to chat over Twitter and Facebook, so please feel free to join me then to discuss potential policy ideas.
When did you say their first sitting day was?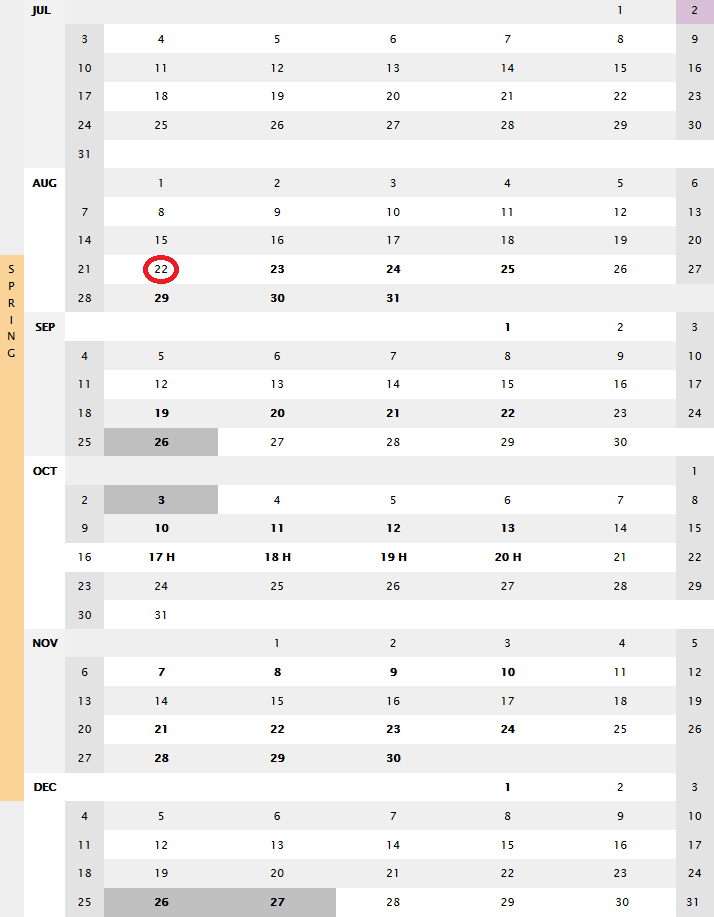 The parliamentary sitting calendar hasn't been updated yet, so we don't actually know when the first sitting day of our new Parliament will be. However, our guess is that  it will be some time after the beginning of the Spring parliamentary season, which starts in late August.
So let's see how many new policies we can create by Monday 22 August 2016
We look forward to hearing from you!