Right To Know makes it simple for you to request information from any public authority in Australia. Sometimes you might want to ask the same question but to lots of different public authorities at once. Right To Know can help you there too, with batch requests.
Batch requests let you write one request that gets sent to lots of authorities at once. This is really handy if you want the same document but from different authorities, like this request for the social media policy of different government departments: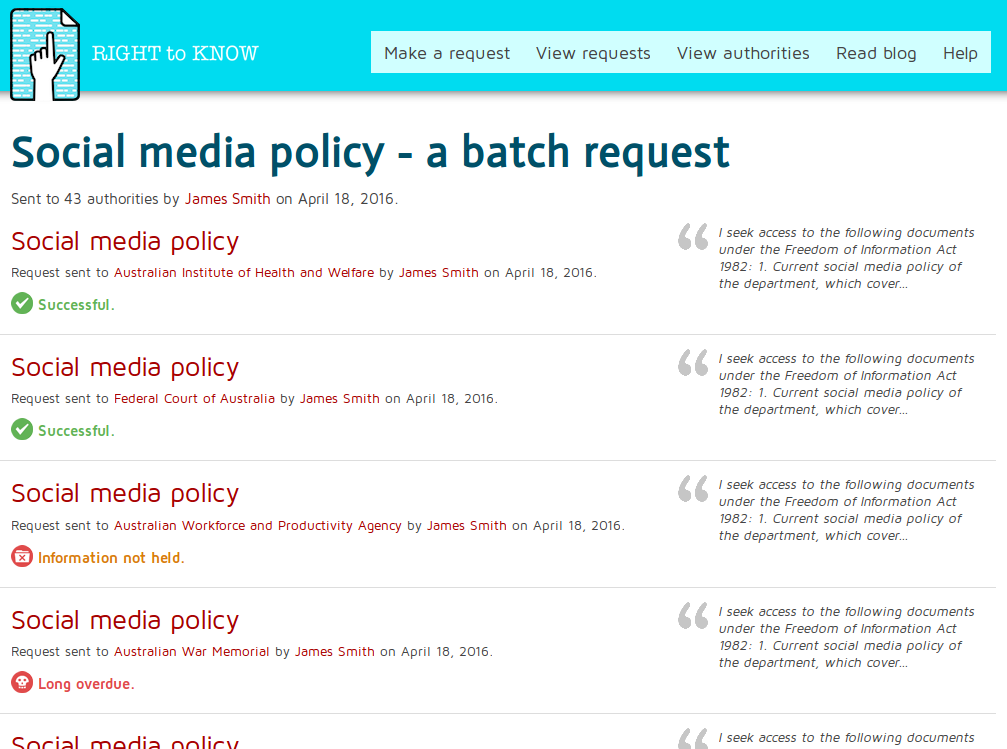 If you have a request you'd like to make to many authorities at once then get in touch and we can enable batch requests for your account too.