A new way to make FOI requests, for professionals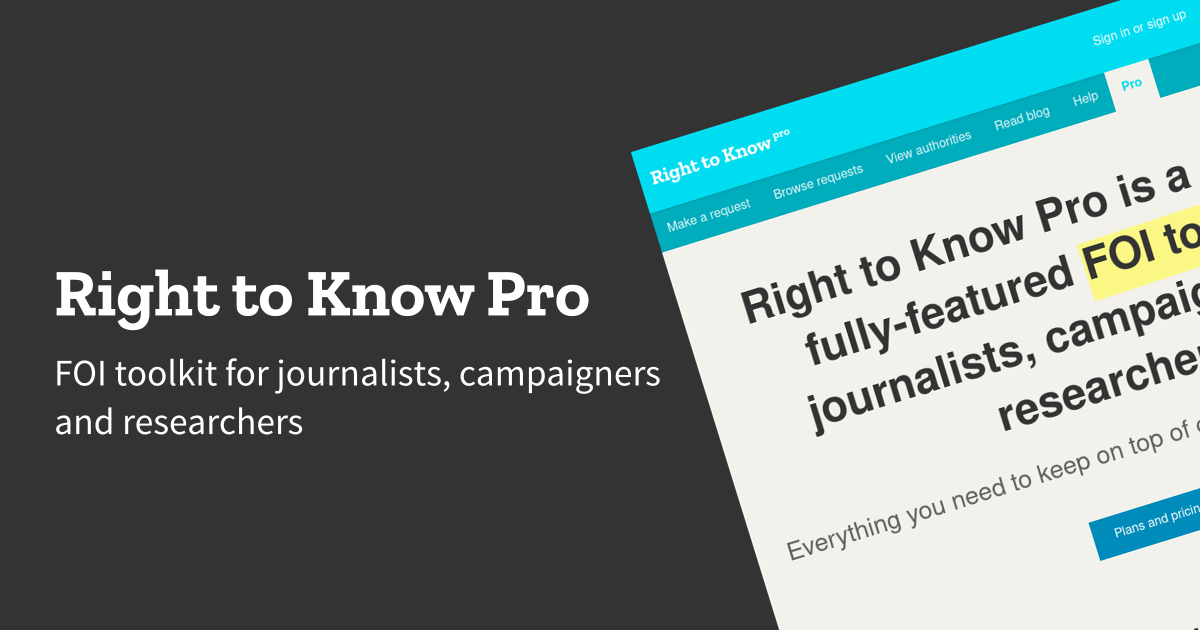 Since we launched Right to Know we've regularly heard from journalists, who would love to use Right to Know, but need to keep Freedom of Information (FOI) requests under wraps until a story comes together.
We also know it's not only journalists who need to work carefully through the issues of complex FOI requests, until a body of work is concluded. We know how vital it is that you have the option to keep requests and responses private while you get the facts straight. And we know that takes time.
So now, we're launching Right to Know Pro, a fully featured toolkit, for journalists and researchers.
Use all the powerful tools of Right to Know to help save time, make requests more easily, and keep them safe until you're ready to share your work with the world.
When you're ready, you can then share requests and responses with your audience.
Make FOI requests using Right to Know Pro, your requests and responses remain connected to your story, helping the public understand the substance, and verifying the source of truth with citations.
You make and track multiple complex FOI requests, so Right to Know Pro provides a clean and powerful dashboard to simplify your FOI workflow across multiple and complex requests.
In the absence of easily traceable information, people can and do make up their own stories about the truth of your work, especially when it challenges their existing world view.
Reshare and refer people who want to see your FOI sources down the track. The presence of your hard work will also continue to be available, even if the Government agency later removes their disclosure log. No dead links when machinery of government or policy changes turn up dead links on a Government pr media website.
Keep requests and responses private while you work on your story
Send requests to multiple authorities with batch requests
A super-smart to-do list: follow the progress of your requests
Save as draft to get back to it later
Action alerts: know when it's time to take the next step
Daily summary emails to keep your inbox clean
A powerful actionable private dashboard: track and manage all your FOI projects