The OpenAustralia Foundation is pleased to invite you to another one of our legendary hackfests. In some of our previous hackfests we've opened PlanningAlerts to over 1.8 million more Australians and brought hacks and hackers together to launch our Freedom of Information project Right To Know.
Places are limited so RSVP for free now or read on for more details below. You can RSVP on our Meetup group.
This time we're going back to the old school and will be concentrating on opening parliaments, politicians and elections. Our event is timed to coincide with the Global Legislative Openness Week (GLOW). This week sees events hosted by the Legislative Openness Working Group of the Open Government Partnership and events like ours hosted by members of the parliamentary openness community around the world.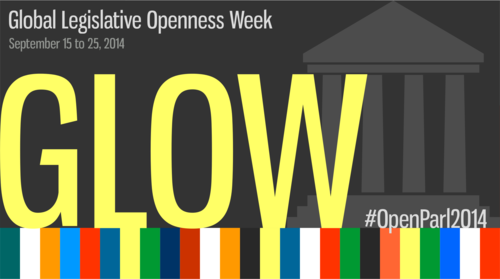 As usual we're inviting anyone interested in open government, not just developers, along to our event that will run on the weekend of the 20th and 21st of September 2014. Once again we're being generously hosted by Google Sydney.
While you're welcome to come along and work on anything you'd like, here's some ideas to get you started:
Spruce up OpenAustralia.org or add new features
Features like expenses data for our federal politicians
Or maybe transcribing their financial interests into a database
Visualising party preferences
Writing scrapers on morph.io to liberate more parliamentary data
Oh, we'll also be providing special access to our latest project that allows you to analyse votes in our federal parliament!
This is roughly what the weekend will look like:
Saturday
10:30 – Doors open
11:00 – Introduction and talk(s)
12:00 – (Free!) Lunch, chat and meet people to work with
13:00 – People have eaten and found something and someone to work with
17:00 – Pack up and have a drink somewhere
Sunday
10:30 – Doors open and hacking starts
12:00 – Lunch
15:00 – Show and tell
16:00 – Grab another well deserved beer
Grab your free RSVP now – we hope to see you there :)