Last month, the OpenAustralia Foundation ran a Hackfest, at the end of their two week-long residency at Frontyard in Marrickville.
On the day, a group of us decided to take a look at the notices posted at properties with proposed development applications. You'll have seen them before: they're often bright green, tied to fences, and looking a bit worse-for-wear from the weather.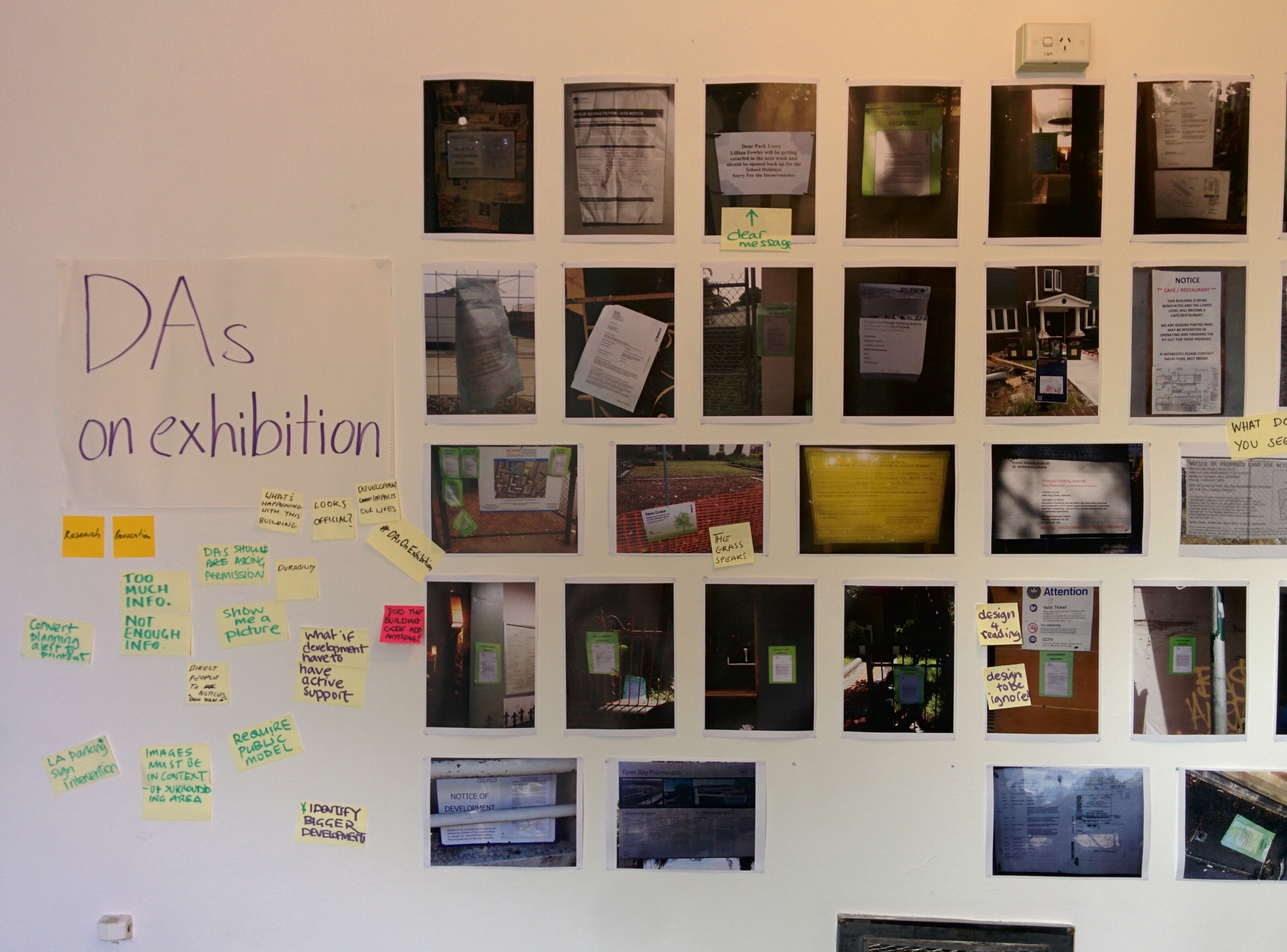 We started by reviewing a huge photo library of notices collected by Luke over several months. It was clear from the start that there was room for improvement: the proposed building changes were unclear from many of the notices, and there wasn't a simple way to find out more information. In addition, many of the notices didn't offer an obvious way for interested people to offer their view.
Matthew asked why it wouldn't just be possible to have two big buttons next to a planning application notice, allowing passers-by to vote for or against it. The idea resonated and, whilst we didn't have a spare Arduino to hand, we thought the idea of encouraging on-the-spot participation was worthwhile.
We had a look on PlanningAlerts and found a planning application for a property two blocks away. Naturally, we then took a walk around the neighbourhood to see what was going on, but a read of the notice did not leave us any wiser about the proposed changes. Returning back to Frontyard, we looked up the plans, and uncovered that the development would actually extend the house with an extra floor.
We decided to try prototyping a new development notice that would explain these changes in a clearer way. We added simplified diagrams to show the before and after state. We also added QR codes to allow passers-by to jump straight to registering their view online. Behind the scenes, we built a simple Ruby web application that tracks votes.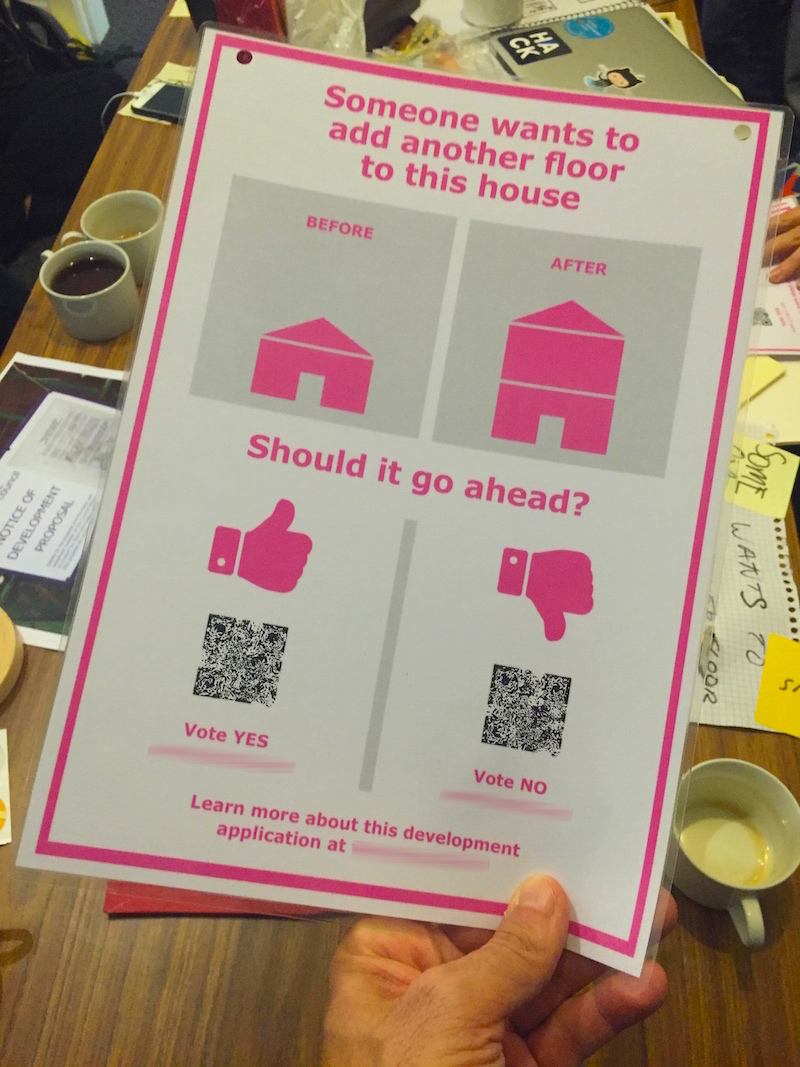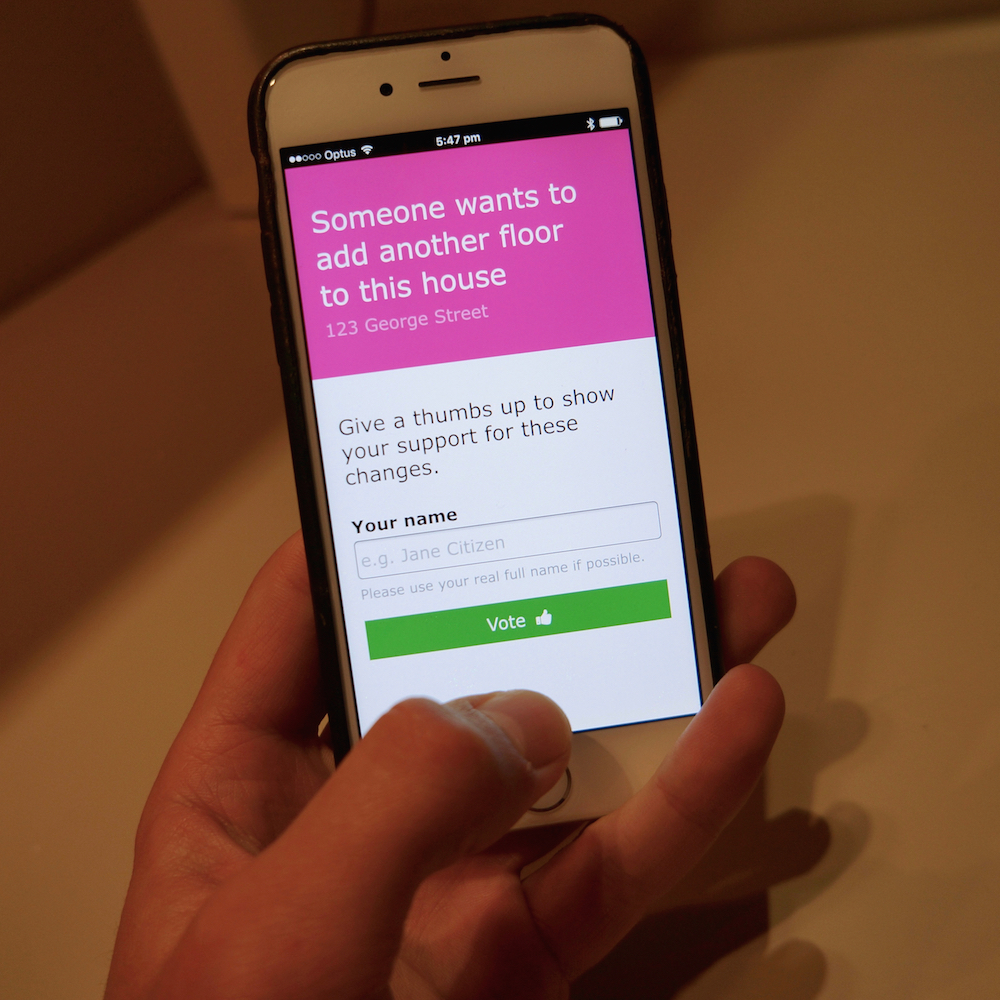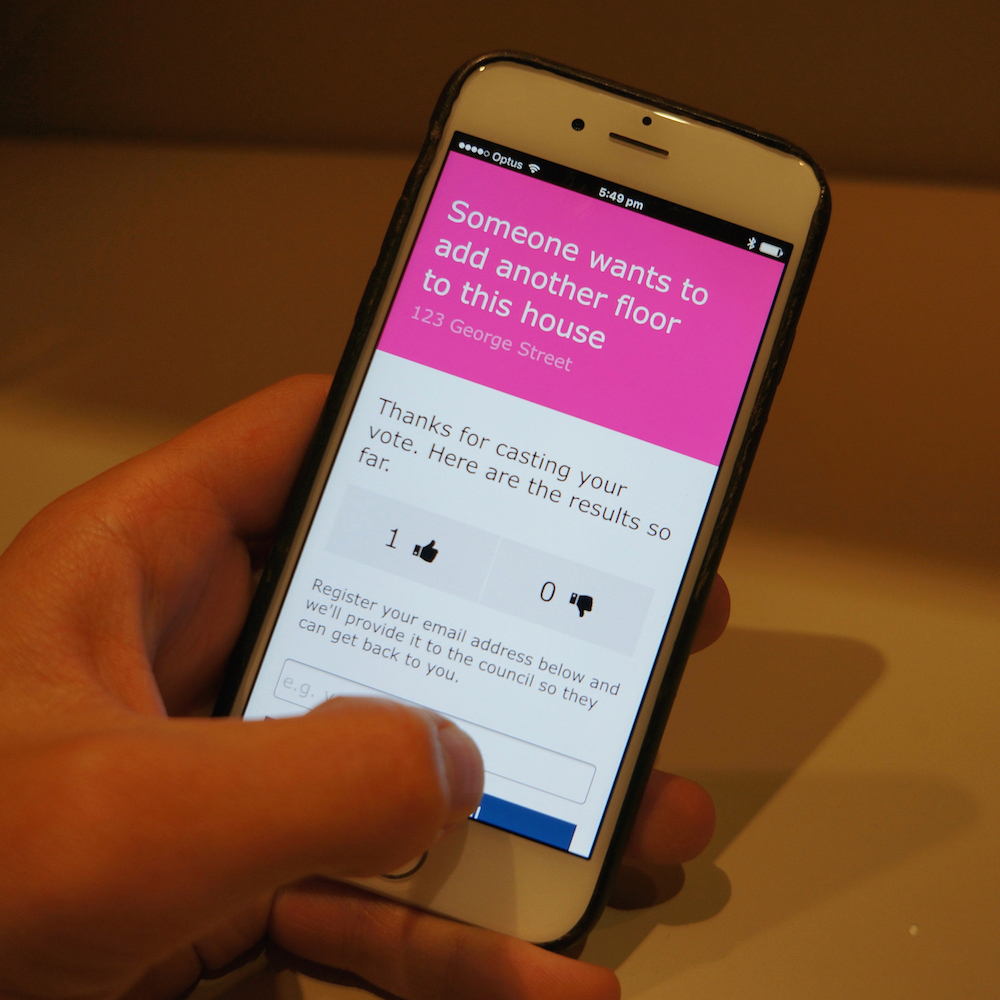 We were really happy with where we got to by the end of the day. There's a few ideas that would be great to explore further, like extending PlanningAlerts so that users can add extra information explaining the changes in an application, or making a service to let users print their own 'alternative' notices.
(As an aside, we tried to do a real test run, placing our new development notice alongside the existing one. Unfortunately, it didn't last more than an hour.)
I enjoyed taking part in the Hackfest: it was great to work through these problems together with people from so many different backgrounds – artists, technologists and experts on democracy. There was a welcoming atmosphere and, best of all, we finished the day with some of Marrickville's great Vietnamese food.